Melissa Harvey
21 July 2023
1 min
TikTok's making it easier for you to research high-performing ad formats 
TikTok has rolled out updates to its ads insights that give advertisers new data on European ad campaigns.
The Commercial Content Library resembles Meta's Ad Library format, allowing users to search for specific ad types and filter by custom date ranges (from October 2022 onwards).
Results show the ad itself, the dates the ad ran, the ad targeting used and the ad's total number of unique impressions.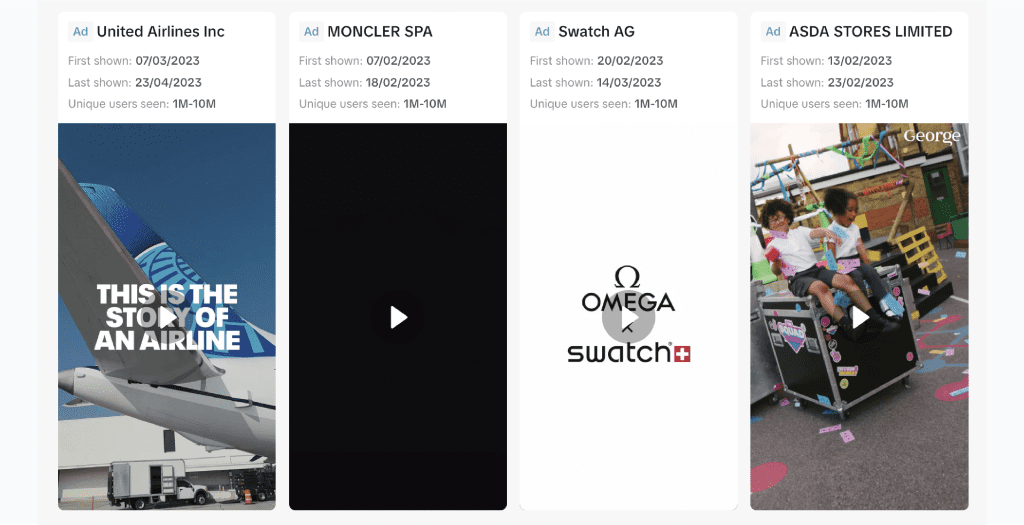 The Library also includes data on content that's commercial in nature and tagged with either a paid partnership label or promotional label, but is not a paid ad.
The original Ads overview has been available on TikTok since 2021, but the updated version includes these additional targeting details in line with evolving EU ad policies.
What you can do with TikTok's Commerical Content Library:
The Library provides a comprehensive overview of ad campaigns, letting you gain valuable insights into competitors' strategies and understand what's resonating with their target audience.
Enter in your location, ad type, date range, and advertiser name or keyword, and TikTok will give you an overview of all the ads being run in the app within your chosen search filters.
If you operate in EU markets or are considering expanding your presence there, it's a valuable research tool. Use the Library to refine your ad approaches, optimise targeting, and create better content.