Melissa Harvey
21 July 2023
1 min
What people want from your Threads posts, according to Meta 
Since its launch earlier this month, Threads continues to be the talk of the town – despite reports that the app has seen a drop in engagement.
But it looks like Meta has some plans up its sleeve to keep Threads top-of-mind with users and brands.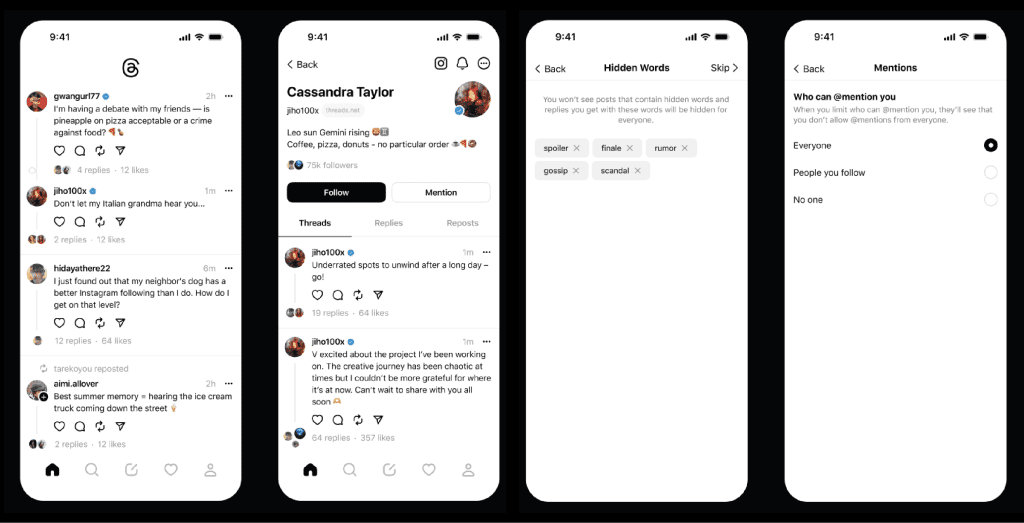 According to reports, the company has circulated its advice for a winning Threads strategy with select creators.
Adam Mosseri has also confirmed that key features, like an algorithm-free following feed and a desktop app, are coming soon.
Meta's actionables for engaging Threads posts:
Land a good first impression with a killer first post. Use bold visuals and open-ended questions to spark initial interest and engagement.
Start conversations to increase involvement and boost post reach. Native polls are coming soon, no doubt. For now, use two images and ask people to vote with an emoji.
Consider posting challenges or contests to enhance engagement and gain visibility.
Go for a Threads-related pun if you're up for it. According to Meta, they've been performing well.
Community management remains a priority. Use Meta's safety and user controls to moderate replies if needed.