Melissa Harvey
25 April 2023
4 min
Travel brands are missing a trick by underusing influencers – but they have to do it right 
Here's a stat that might surprise you. Travel is outpacing all other sectors for year-on-year search volume growth in the UK.
That's according to recent data from MediaVision. On the surface, a cost of living crisis, recession and travel strikes paint a pessimistic picture. One might assume we aren't willing to splash out on big purchases.
And that's partly true. But Performance Marketing World calls travel "the last luxury Brits will sacrifice". Demand for travel remains. We're just getting more economical about it.
This means travel brands need to get savvy. Specifically, their influencer marketing strategy. De-influencing, #mascaragate and that Dubai press trip have led industry experts to question: are influencers a dying breed?
Over half of Brits said they will be cutting back significantly on their holiday spend this year.
Social Chain's Social Media Strategist, Dani Dullaghan says: "influencer marketing isn't going anywhere. It's just evolving into a more authentic space." And with that comes a real opportunity for travel brands – an opportunity to tap into demand for low-cost, sustainable travel with relatable content and authentic partnerships.
International travel is on the rise after an unpredictable three years of lockdowns, Covid restrictions and airport strikes. But crucially, consumers don't want their getaway to break the bank. Data from MediaVision points to over a 300% year-on-year lift in searches for "cheap holiday packages", and over half of Brits said they will be cutting back significantly on their holiday spend this year, according to a recent survey.
In response to concerns for our wallets – and our planet – the staycation is also having a moment. Fewer trips, shorter distances and sustainable transport like train travel (a Pinterest Predicts trend this year) are all considerations that should be on travel marketers' radar. It's a shift spearheaded by Gen Z and millennials – demographics who are, incidentally, increasingly turning to social when planning their next break.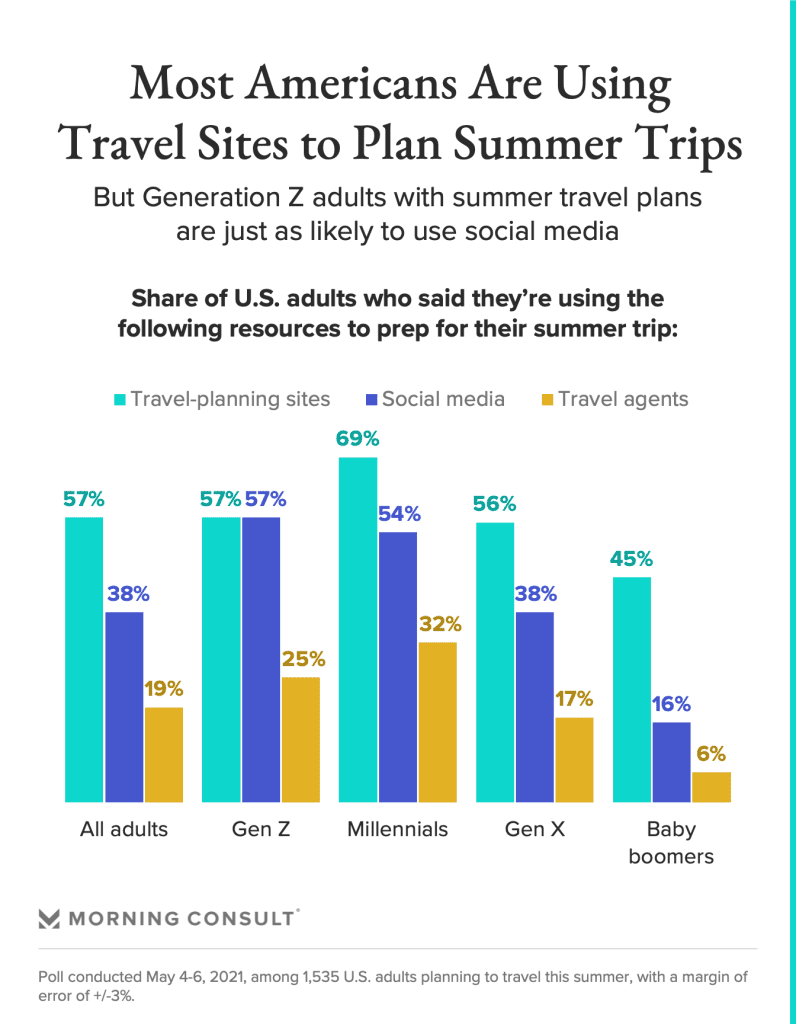 Influencer PR trips let brands leverage influencers for brand building, making their product memorable and increasing sales. But their travel locations, experiences and journeys are often undermarketed – despite being crucial cogs in these campaigns. For travel partners, the objective is clear: make audiences remember influencers' destinations and journeys as much as they remember the product influencers are there to promote.
The key word travel brands should remember, though, is this: authentic. We're no longer living in the heyday of the influencer PR trip, where brands like Revolve, Tarte and Benefit ruled our feeds with their summer getaways. As Tarte's controversial Dubai trip proved, whisking away a group of influencers to a luxury retreat is riskier than it used to be. It comes with potential backlash – prompting some to call you out for appearing insensitive in a time of economic fragility.
It's part of broader shifts in the social and cultural landscape. The cost of living crisis is making us more likely to find extravagance alienating instead of aspirational. And Gen Z is swapping the curated feel of Instagram for the more relatable, unpolished content of TikTok, whose interest graph means anyone can go viral. Amid the seeming triviality of the 'Kardashi-hun' discourse rife on Twitter, @MonopolyPhonic makes a valid point – there's no longer an appetite for hyper aspirational content.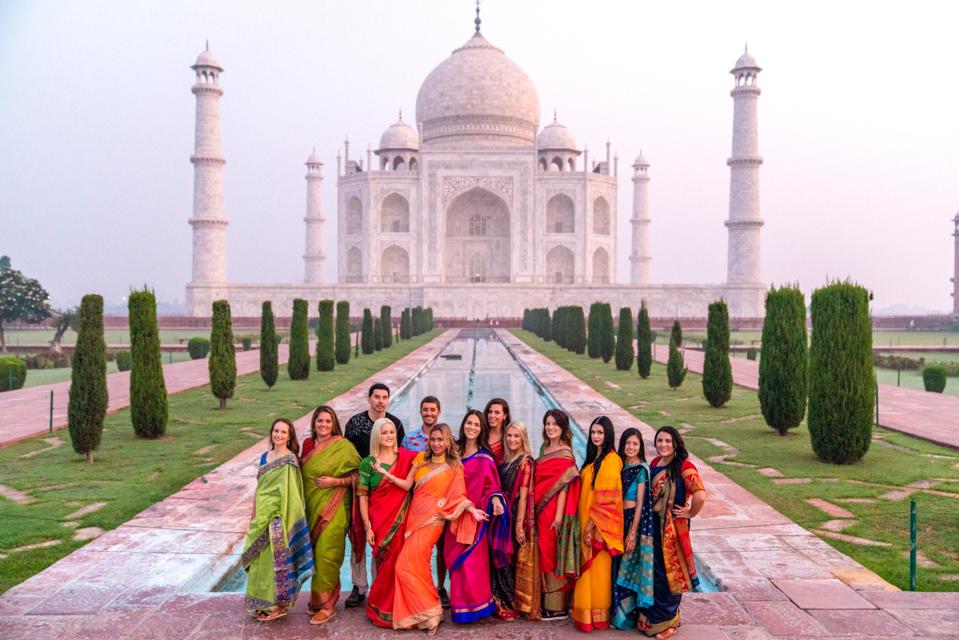 There's a case that big-name influencers equate to big reach for brands, but don't overlook micro-influencers. Not only are they better suited to smaller budgets and niche interests, they're more likely to have an engaged following and can boost your brand's authenticity. Keep in mind, though, that authentic partnerships mean working with creators aligned with your brand message and values – whatever their audience size. Above all, make sure any creators you work with disclose any partnerships accordingly.
People still want to be inspired by influencers' travel content, so long as it feels relatable.
Finally, maximise high-profile press trips, even if you're not front and centre. Travel brands are missing out when they undermarket an upcoming PR trip that involves a stay in one of their hotels or a journey with them. Create hype in-the-moment with a quick win: resharing and engaging with the content. And in the long run, think about how you can use partnerships for long-term value and brand building – like factoring in deliverables at the beginning of the process.
In a future where social is the new travel agent, travel brands must pivot to stay relevant. Travel is now front-of-mind after a turbulent time for the industry – but the way we do it has changed. People want to be influenced as much as they ever did, but they want to see authenticity and relatability reflected back at them.