Melissa Harvey
8 June 2023
4 min
Why brands shouldn't see social as just another billboard 
"Should've gone to Specsavers."
It's one of the most recognisable taglines in British marketing. After embedding itself into public consciousness through TV ads, Specsavers set its sights on living out its iconic brand proposition on social instead.
But as its head of consumer PR, brand activation and social media Lisa Hale tells us, 2023 is the year for a new social vision. We already know we should have gone to Specsavers. This year, we find out why.
To tell us more, Lisa joined episode 222 of the Social Minds podcast.
Specsavers on social
Although Specsavers' sheepdog ad popularised the signature tagline in 2008, "Should've gone to Specsavers" was actually cooked up six years prior.
It's since been lived out in countless activations across TV and out-of-home (OOH), but as for social, the Covid-19 pandemic – specifically UK politician Dominic Cummings' Barnard Castle debacle -turned out to be Specsavers' most valuable player.
During late May 2020, Google searches for the tagline shot through the roof as people quoted it on Twitter, and the brand became the focus of countless reactive gags and memes – with little legwork from their own social team.
It's also inserted itself into the conversation to great effect. Specsavers' reactive social is legendary – from the "your next visit's on us" to British artist Anne-Marie after her trip up at the 2022 Brit Awards to the "Chelsea eye test".
For a clever paid activation last year, the brand promoted others' tweets recalling times where they'd mistaken an object or person for something or someone else. Reputation precedes Specsavers, the kind of brand that doesn't even need to say anything for you to get the joke.
Seeing it through
Specsavers has indirectly brought its "Should've" tagline to life through bigger campaigns, too. In March last year, they sponsored Manchester-based Cavaliers FC for their Best Worst Team campaign, an attempt to spin the fate of the self-proclaimed worst football team in Britain.
They supported the team with a new kit, website, nutritional plans, coaching from football legend Jimmy Bullard, and, most importantly, free eye tests. Specsavers' journey to save their season is documented on YouTube and across social in a video series of the same name.
"Marketing doesn't have to be about TV ads," says Lisa. "You can talk about the proposition in an earned way through creative social campaigns like Best Worst Team."
Brands often see social as a supporting channel for big budget campaigns destined for TV or OOH. But Lisa says it's time to start thinking differently.
"A good creative idea utilises real in-the-moment cultural insights. Where else does that come from other than social? Brands need to be brave enough to take the earned thinking into a paid space, because that's where the magic happens…social is so much more than just an advertising space."
Campaigns like the 2021 Euros activation saw Specsavers switch up the formula, translating high-performing social content for OOH, print and TV advertising.
Think of social as your testbed. It's a place to invest low-level resources and gauge how people are receiving your creative before bringing it to traditional channels and upping the ante.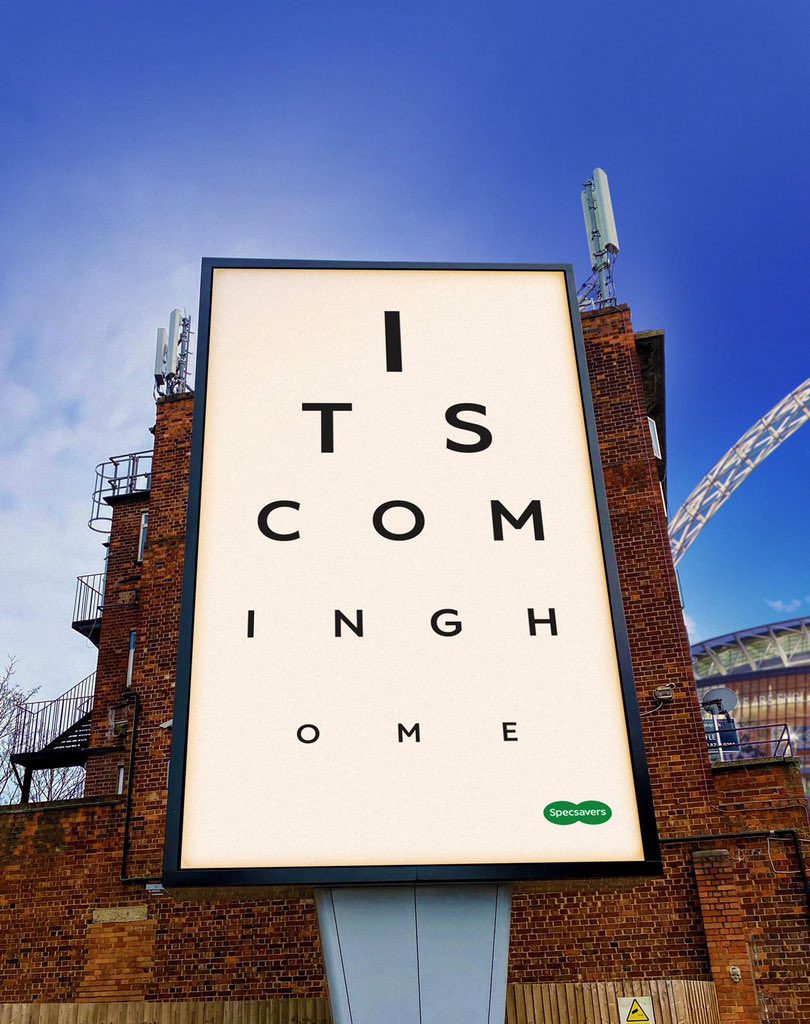 All eyes on Z
For Specsavers, translating your brand proposition onto social is only one half of the mission. Now it's time to evolve.
"A reactive gag is never enough for younger audiences," explains Lisa. "Gen Z don't just want to know that you should've gone to Specsavers. They want to know why."
But why Gen Z? Lisa explains that, despite the fact that older generations are statistically more likely to be in the market for a new pair of specs, the brand is thinking long-term by setting its sights on attracting younger audiences.
"To build a brand takes years, decades even. And Gen Z audiences are essentially our future customers. Why wouldn't we start talking to them now?"
To earn its place as their optician of choice, the brand is using social to spotlight brand-good initiatives like lobbying for accessible eye care legislation and building awareness at the community level through its locally owned and run stores.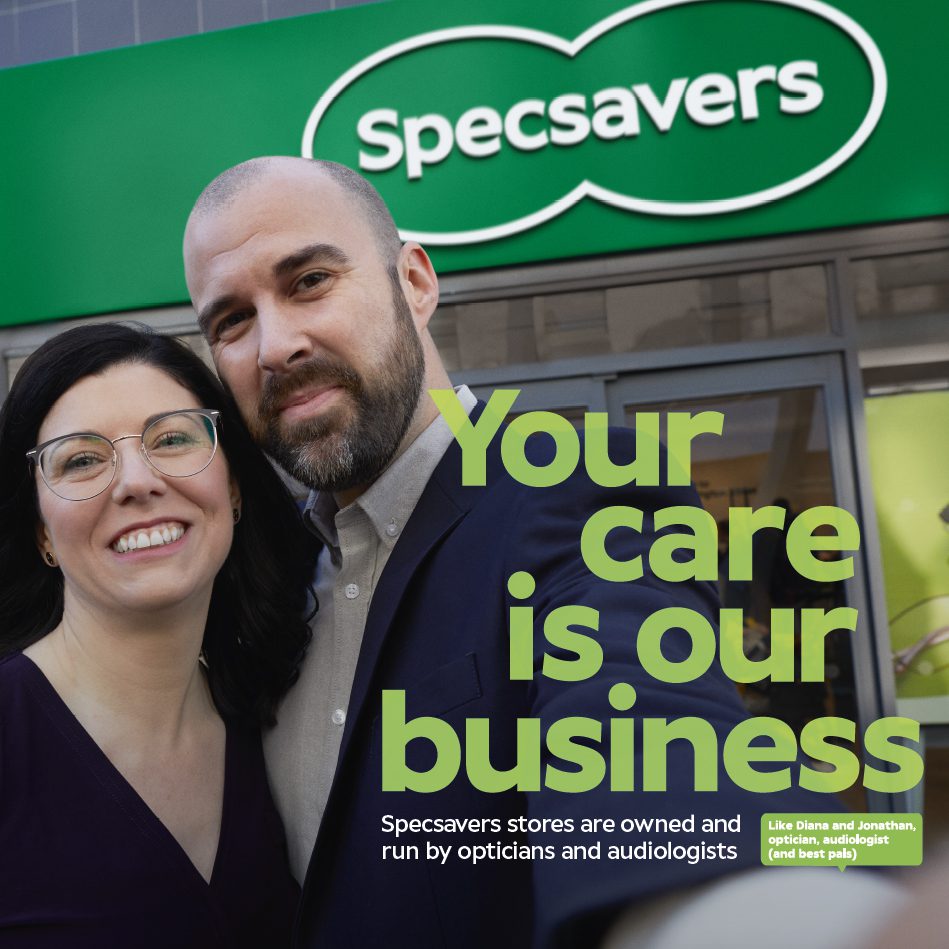 You'd think the UK market leader in eyecare needn't concern itself with awareness building. But Lisa has an answer for that too – one that echoes the sentiment in Twitter's Real Talk report, which suggests it's increasingly important for brands to speak on economic, social, political, and cultural issues.
"Brands have to work harder nowadays. They have to question what their role is in society. We have a huge role that we don't talk about and we're trying to bring that to life on social."
Specsavers' tips for a laser-focused social strategy:
Making people laugh is OK. Being a one-trick pony is not. You can't rely on humour alone – focus on how else you want people to feel when they find you on social.
Let marketing be the end – not the beginning – of the story for brand purpose campaigns. Walk the walk so you can talk the talk afterwards.
Choose campaigns that align naturally with your business proposition for the most cohesive social strategy. Best Worst Team works because of its implications: good eye health enhances performance.
Think about how you add value to someone's experience on social beyond trying to sell them a product.