Melissa Harvey
20 January 2023
4 min
Why supermarkets need to get super social in the cost of living crisis
Trust in supermarket brands is waning. According to new research from YouGov and Red Tractor, it's fallen from 78% in 2021 to 58% in 2022. The cost of living crisis has resulted in price hikes from supermarkets, which is having a knock on effect on sentiment – and causing trust to dwindle.
Faced with tighter budgets, consumers are swapping trusted brands for cheaper alternatives when doing their weekly shop. A 2022 Marketing Week survey found that 85% of shoppers either do this already or are considering it.
How does this impact trust? YouGov and Red Tractor say consumers perceive supermarket own-brand products to have weaker welfare and quality standards – even though this isn't actually true.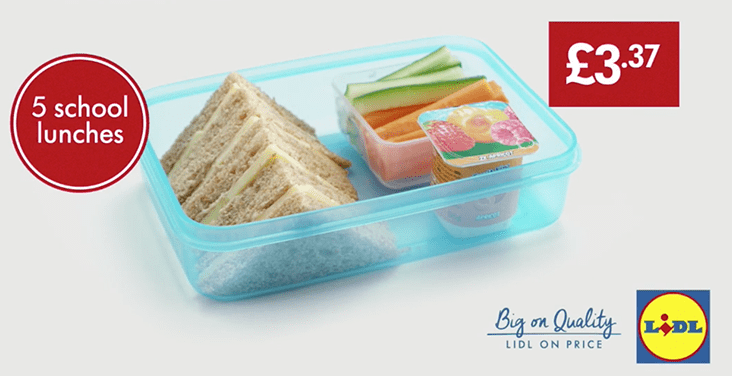 Some are switching supermarkets altogether, favouring budget retailers over premium ones, evidenced by Aldi and Lidl's rise in sales last year. For a lot of people, it's a choice born out of necessity. Product quality remains top-of-mind, but shoppers don't want their groceries to cost the earth. Simply put, they're looking for the best bang for their buck.
85% of supermarket shoppers are already swapping trusted brands for cheaper alternatives or considering doing this in future.
And it's not just supermarket brands that have been hit hard by a lack of trust. The same is true for gas and electricity suppliers, which have also increased their prices. Trust in these brands has fallen by 32% year-on-year.

Brands have shifted their marketing priorities accordingly to appeal to shoppers' desire for value. When times get hard, supermarket brands are quick to position themselves as a voice of reassurance – whether it be Asda reminding its customers that 'we're all in this together' or Aldi's 'We're Here for You' ad, both released in the height of the pandemic.
But worries about making ends meet have replaced pandemic-driven anxieties, and now supermarket brands are using social to tell consumers how they're making their lives easier – and their weekly shop cheaper.

Aldi, for example, is heroing store cupboard staples in recipe content and reminding TikTokers that they can stay warm for less with middle aisle items like hot water bottles and loungewear. Tesco's tweeting about low-energy cooking tips, budget recipes and Clubcard savings on everything from babycare items to Veganuary favourites.

But it shouldn't stop here. Social's power for supermarket brands lies in proving shoppers don't need to compromise when they economise. Campaigns like Arla's C.A.R.E initiative and Lidl's #LidlSurprises reflect a need on the part of brands to be transparent with consumers.
Supermarket brands can meet this need by spotlighting informative social content that educates audiences on product sourcing and supply chains. Customers expect costs to rise, but if they know exactly where these costs are going, it will help soften the blow.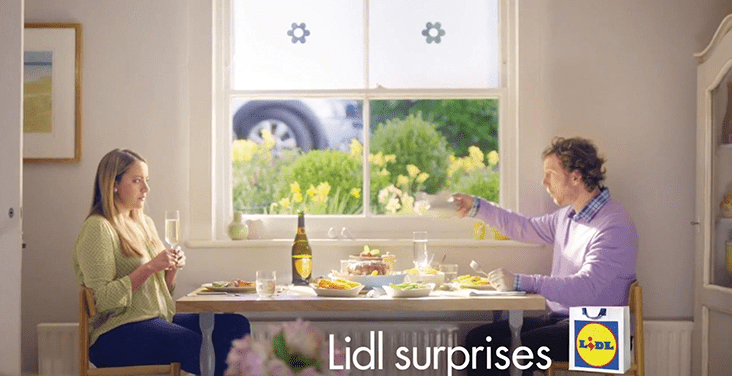 Social also represents an untapped opportunity to integrate deals and promotions, which are more important to shoppers now than ever. "Reward schemes and loyalty programmes like Tesco Clubcard and Asda's app are powerful tools that persuade people to choose one supermarket over another," says Eve Young, Social Chain's creative copywriter. "Social can help bring these offline systems online. For example, offering Asda Reward points to the first 100 people to like a post."

Brands should always keep an ear to the ground as shoppers tighten their purse strings, but for supermarket brands, social listening is crucial. The cost of groceries is the second highest area of concern amongst consumers, according to GWI.

So be sensitive about your organic and paid content's messaging. That means letting your own-brand range shine in recipe videos and being mindful not to promote excessive luxury in branded creator content.
Social's power for supermarket brands lies in proving shoppers don't need to compromise when they economise.
Instead, be genuinely helpful to your audience. Pinterest searches for budgeting challenges are up 135%. Gen X and millennials are looking for ways to gamify their finances, so make a tough topic fun by setting creative money-saving missions.
This week, Tesco launched the Spotify Wrapped-inspired Clubcard Unpacked, letting Clubcard members look back on their 'year in Tesco shops' – and see the Clubcard savings they'd racked up. Combining spending data and light entertainment, it's a campaign primed for shareability.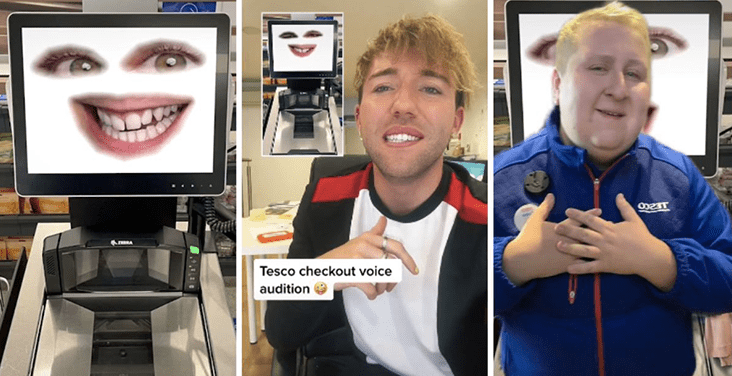 And don't just say 'We're Here for You'. Prove it. Leverage local marketing and highlight ongoing community initiatives like food donation banks and fundraisers in your stores. It can help destigmatise these support networks, plus the cost of living crisis isn't impacting all consumers equally. While demand for food banks is expected to rise, those with the means will want to know where they can go to help their community.
Finally, don't overlook TikTok. Tesco's Voice of the Checkout campaign showed how supermarket brands can best utilise native features like Duetting, or even just bring joy during hard times, à la Craig from M&S Longbridge.
Crafting a marketing strategy that's distinctive, consistent and reaches the right people at the right time is no easy task, but social still has a lot left to prove to supermarket brands. With the right strategy, it's a channel that's definitely worth unpacking.