SocialChain
13 November 2023
1 min
We're Lovie Awards 2023 winners!
Yep, you heard it here first. At last week's Lovie Awards party in London, the SocialMinds podcast took home not one, but two Lovie Awards!
The Silver Lovie Award for Best Interview/Talk Show is ours and will sit proudly in our Manchester office, accompanied by the People's Lovie for this category, which was decided by the voting public.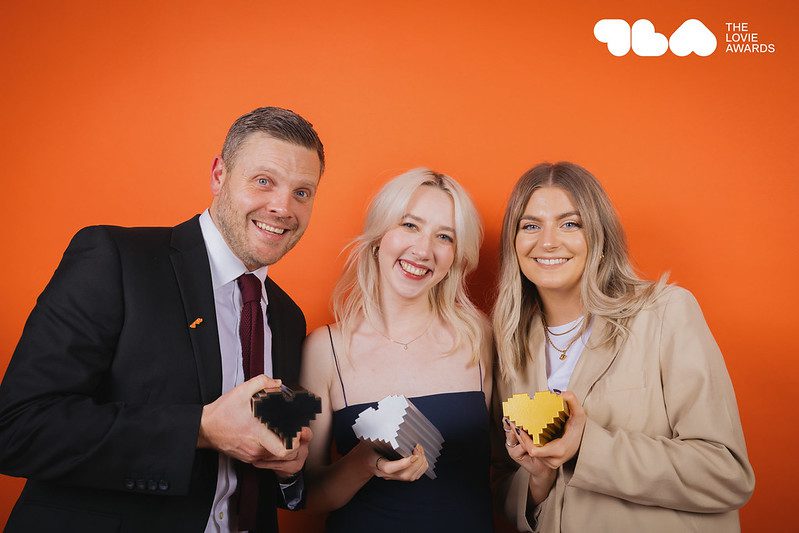 We caught up with the host of the SocialMinds podcast Eve Young and asked how she felt about the clean sweep:
"We built the SocialMinds podcast five years ago and we've been refining the show and getting better at serving our community every day since then. Taking home a globally-recognised award in our silver Lovie for Best Interview/Talk Show is mad considering we're a team of two. But the real cherry on top is winning the People's Lovie Award in our category. It's perfect validation for what we strive to do every day, which is make life easier for our listeners working in social media."
And here's our seven word acceptance speech:
Thank you for all of your votes. We're beyond grateful, and we can't wait to see what next year brings.
New to the SocialMinds community? Our industry-leading podcast brings you expert insights from Ryanair, Formula One, Monzo and every social platform from Pinterest to Meta. Explore all of our episodes at the Podcast page.