Melissa Harvey
20 November 2023
6 min
Social in Six 78
1. Meta has launched ad-free subscriptions on Facebook and Instagram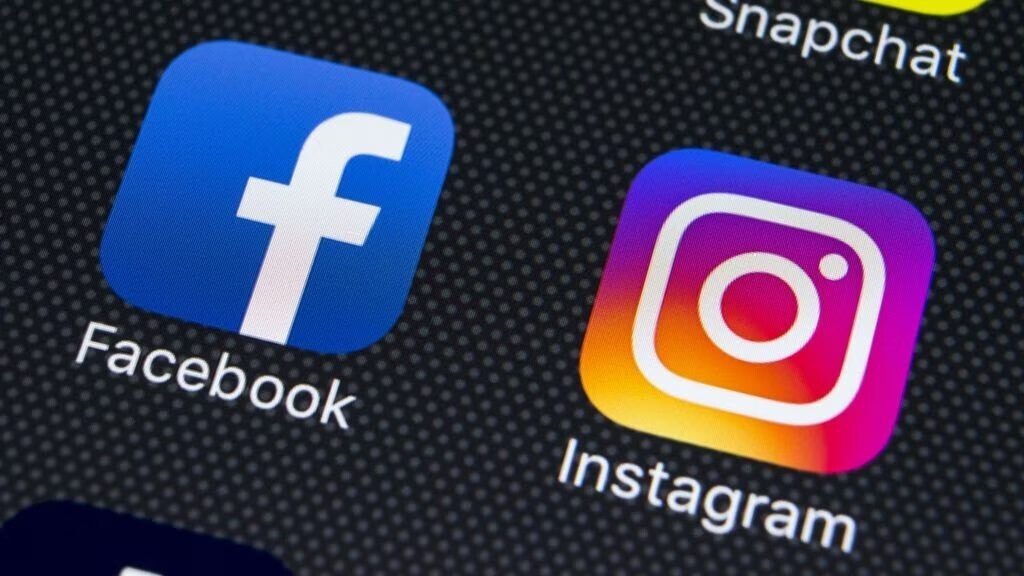 The story:
Users in the EU, EEA, and Switzerland can opt out of ads and data tracking by subscribing to the paid version, priced at €9.99/month on the web and €12.99/month on iOS and Android.
Subscribers won't be able to see ads, but they also can't run ads, boost posts, or monetise their content (like boosting a Marketplace listing or creating a Reels ad).
However, you can run ads for a linked Facebook Page that you manage, so long as you don't also have an Instagram account that's signed up for the ad-free option connected to both.
So what?
This is a big update from Meta, but in the grand scheme of things, it shouldn't impact advertisers too much. It's a very steep price to pay for services that have so far been free, and Meta knows most people don't find its ads annoying enough to pay for a service without them. So why offer in the first place? Well, in letting users opt out of ads if they want to, Meta is complying with new EU GDPR regulations. And that's pretty much the sole reason for the change.
2. LinkedIn is saying goodbye to some features next month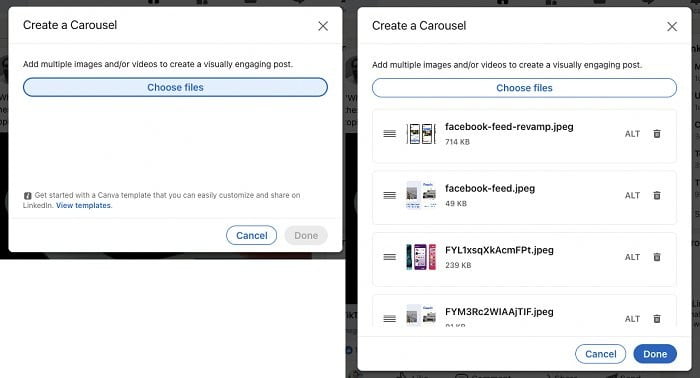 The story:
LinkedIn is canning native carousel posts after introducing them in July last year. To be clear – this is the image/video format, not the document format that lets you post PDFs as a carousel (that's here to stay).
Profile videos are also on the way out next month, two years after the feature was introduced.
Finally, clickable links in images – basically LinkedIn's answer to the IG Stories Link Sticker – will be deactivated from 14 December. You can still share links in the description of any post.
So what?
Image carousels and clickable links in images weren't too popular, but if you used them for posts with important CTAs, go back and edit them to include your links in the post copy, or re-post anything that's been deleted in a new format.
And keep an eye on your PDF carousel posts, because if LinkedIn is canning its native solution to that user-generated hack, it could do the same for document carousels too.
3. You'll soon be able to buy Amazon products on Facebook and Instagram – in one click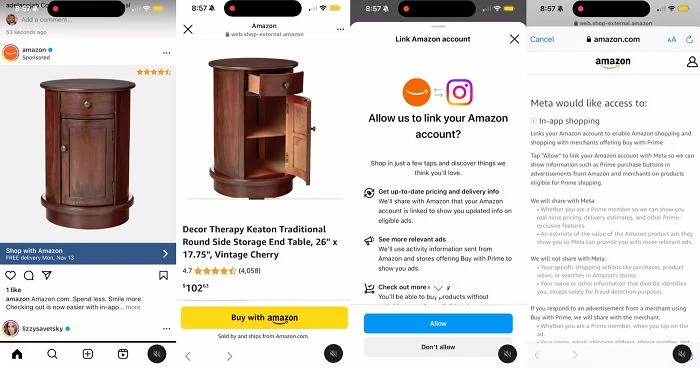 The story:
Meta has inked a deal with Amazon for a new partnership that lets you purchase products from an Amazon ad without leaving the app.
Shoppers in the US can connect their Facebook or Instagram account to Amazon, which will let Amazon show you personalised ads for its products.
The data that Amazon shares with Meta is quite limited – for example, Meta won't get to access data on shoppers' purchases, product views, and searches.
So what?
Great news for Amazon merchants, as any opportunity to get more eyeballs on your product listings is a good thing. And as you don't need to leave the app to buy, it's a super streamlined process.
That being said, Amazon isn't sharing a whole lot of data with Meta, so it won't necessarily improve your ad targeting that much. It could also mean that people see more, but not altogether relevant, ads in their feeds.
4. EU users could finally get Threads – and there's improvements on the way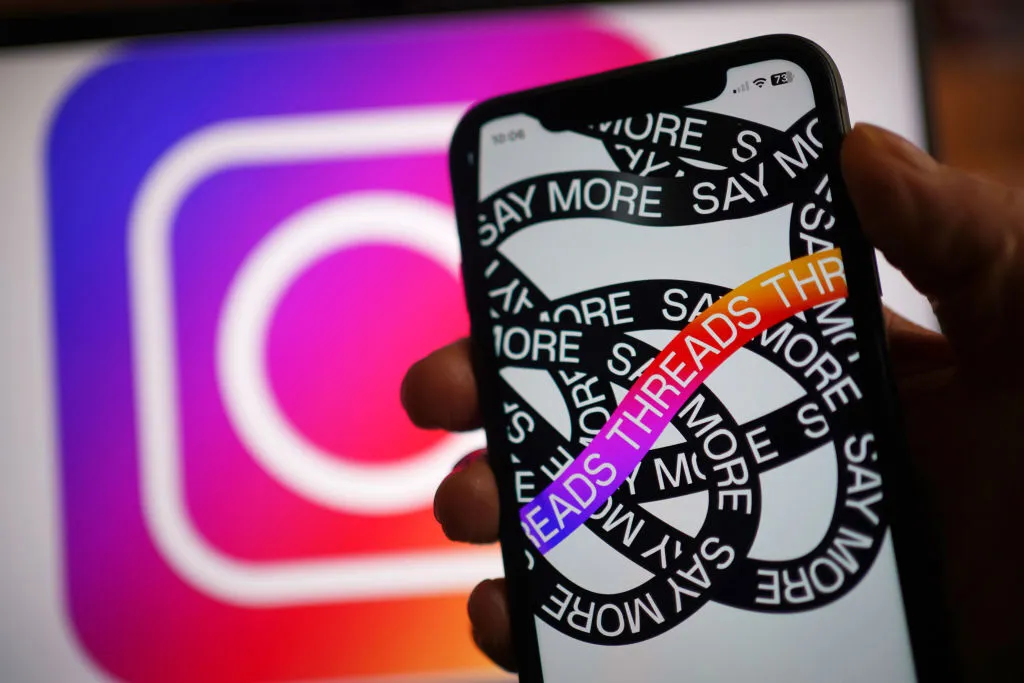 The story:
Threads is reportedly preparing for a debut in the EU according to screenshots of a mocked-up ticket from app researcher Alessandro Paluzzi.
The EU's Digital Markets Act prevented the platform from launching in the region back in July, when Threads became available in the US, UK and 100 other countries.
Hot on the heels of this update comes reports that Threads is working on hashtags, along with a possible hashtag limit to curb overuse.
So what?
Meta wants brands on Threads. The more brands use the platform, the sooner they can introduce ads. And hashtags help the cause – they're useful in a campaign context, letting you track mentions, source UGC, gather data or easily respond to people for specific activations.
The thing is, hashtags can also be used for 'trend-jacking' – or spamming a hashtag with irrelevant content. Meta also doesn't want Threads to be news-centric, so it's highly likely we'll see a hashtag limit implemented.
5. YouTube wants you to discover more Shorts with a new update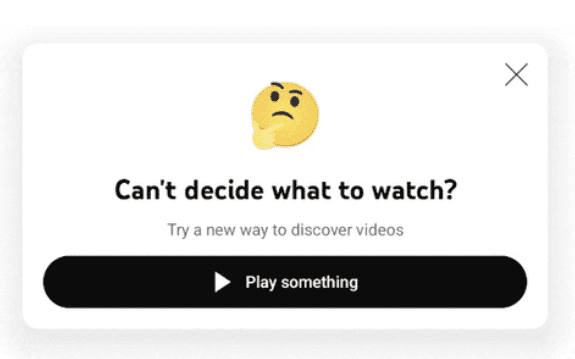 The story:
YouTube is testing a 'Play something' button for those in need of a little inspiration for what to watch when browsing the app.
When users click through, they'll go to their Shorts feed, which will play suggested videos based on signals like watch history, subscribed creators/channels, and videos you've liked.
There's been no official word from YouTube yet and the experiment appears to be in circulation with a very select few.
So what?
If YouTube is in your platform mix for 2024, Shorts should be top of your to-do list.
There's huge opportunity for views here, and a way to grow your YouTube Channel which is notoriously difficult to do. This prompt will only help that by sending more people to Shorts.
YouTube's hoping to shift user behaviour with this feature, too, by getting people to treat YouTube how they treat TikTok, and browse the platform freely as opposed to coming to YouTube with a specific video or search term in mind.
6. X is doubling down on its efforts to restrict external links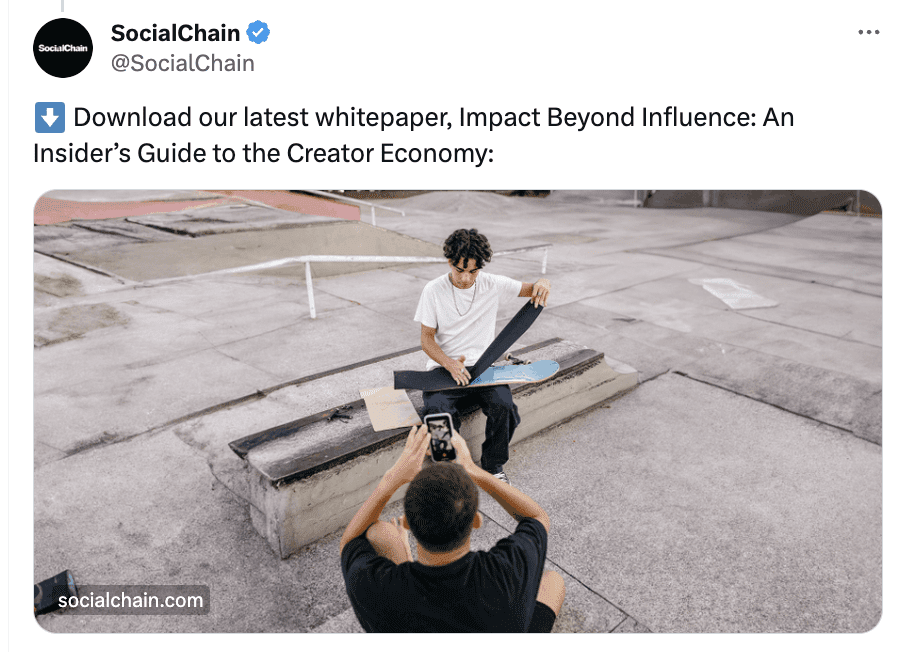 The story:
Wondering why your X posts with links don't do so well? It's because X is reportedly delaying load times for links to Patreon, WhatsApp and Messenger, according to a new investigation from The Markup.
Earlier this year, reports indicated X was throttling links to Facebook, Instagram and Substack. Further investigations found that X was also slowing traffic to publishers like The New York Times and Reuters.
It's not surprising that Substack is on X's hitlist. The platform is reportedly developing its own version as part of its long-form content push.
So what?
Reportedly, these links are taking around 2.5 seconds to load, which doesn't seem like a lot, but is a lifetime in internet loading times.
If X is central to your platform mix, rely less on links and use clear written CTAs instead. The Markup is only reporting on sites that we know about – there may be other external sites and platforms suffering the same fate.
Try experimenting with different post formats – like adding a link as a reply to your post as opposed to including it within the original post copy.