Melissa Harvey
26 July 2023
4 min
A formula for success: how brands can use social to nurture superfandom
For most marketers, conversion is the end goal. Whether it be an app download or a purchase – if they're tapping 'add to basket', you're doing your job. Right?
But for Formula One, the end goal looks a little different. Sports marketing must create more than sales. It doesn't stop at adding to the basket – fans have got to be in it for the long haul.
​​And it's doing a pretty good job so far. Formula One, AKA "the pinnacle of motorsport", has become the fastest growing major sports league on the planet, with half a billion fans.
On episode 224 of the Social Minds podcast, we chatted with its senior social media manager Sam Barker to find out the role social plays in making an aficionado out of an amateur.
Time for a history lesson
Formula One's 70-year-plus history has origins in the European Grand Prix championships of the 1920s and 30s.
Formula One gained prominence under the leadership of business magnate and so-called 'F1 Supremo' Bernie Ecclestone. The Ecclestone era of the 1970s saw burgeoning broadcasting partnerships, with Ecclestone selling the TV rights to the sport in 1978.
But it wasn't until American media group Liberty Media acquired Formula One in 2016 that things really got going. The development kickstarted innovation both off and on the track, including a transformation of the brand's social channels.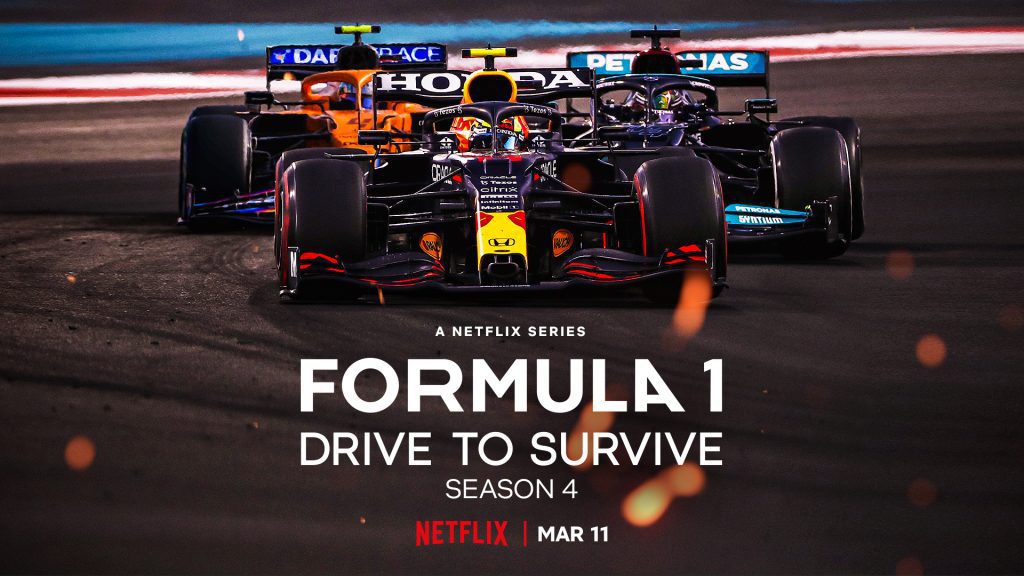 Sam puts the league's revival in the cultural zeitgeist down to a "perfect storm" – a combination of the Liberty-led mindset on online comms; an overall brand refresh, and of course, the success of award-winning Netflix docuseries Drive to Survive, now in its fifth season.
Geared up for fandom
From podcasts to apps and streaming, those new to the sport can tune into Formula One's content from a variety of places. So what's the role of social within the brand's overall media mix?
"Social services many different parts of the marketing funnel," explains Sam. "For us, it's about achieving upper-funnel goals."
"At the end of the day, platforms will reward and provide further visibility, reach and discoverability to things that are entertaining. We need to show our sport in the same way."
Use social to prime audiences for superfandom by encouraging them to discover original content living elsewhere. For example, the brand frequently promotes snippets from press interviews and podcast highlights.
It's a clever move, especially considering the sport's technical jargon could easily be off-putting for complete novices.
And before you ask – yes, they've solved that too. Formula One's podcast Formula Why is an explainer series that answers all the FAQs you've been burning to ask.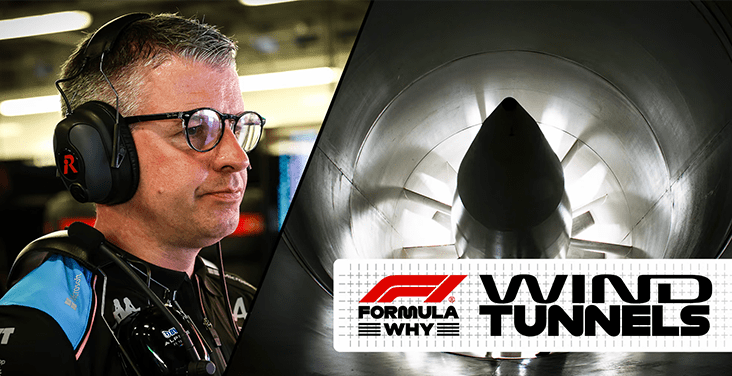 Content for all
But Formula One needs to do more than incite users to discover content elsewhere. The brand must give existing fans a reason to stay.
Sam says that Formula One aims to attract both new and longtime fans without alienating either group. For every Formula Why, there's an F1 Nation: content that delves into the nuts and bolts of the sport.
"The key is to make sure the right piece of content hits the right people at the right time," he explains. Their social mantra is: platform-native and audience-first. They consider what people want to see, and how they can get that message across in the most social-native way.
"Our fanbase has a wide band of understanding about the sport. We don't cater more to one end than the other. We just want to produce content that all of our fans will enjoy."
Social storytelling
Using storytelling, Formula One is dropping breadcrumbs to satisfy viewers left wanting more post-Drive to Survive.
People respond to people, and according to Sam, content that surfaces the drivers' personalities is bound to perform well. Drivers Lewis Hamilton, Lando Norris, and Daniel Ricciardo feature frequently on the feed in press clips, race snippets, and promotional assets with quotes from interviews.
And not forgetting data-led storytelling – which Formula One has no shortage of. The social team capitalises on the sport's rich analytics, transforming race day content into listicles and post-race standings for an Instagram carousel. It has a knack for visualising complex data simply and using it to unlock hidden stories that live on social.
Finally, passion is arguably what separates a fan and a customer, but it's difficult to measure something intangible.
Sam's advice: "The key thing to identify is: what is the passion fans are there for? And what will drive it?"
…No pun intended.
Formula One's pointers for crafting a passionate fandom:
Formula One is as much about cars as it is the people driving them. Surface relatable human stories and give people someone to root for.
Build your social strategy around upper funnel objectives if you have a wide portfolio of online content. Let followers use social as a jumping-off point.
Use data to create visuals that tell a story. Keep it simple so it's accessible to every type of fan.
Formula One has a great relationship with its teams. Collaboration with partners – such as an IG Collab post – lets you cross-pollinate your audiences.
Balance out awareness-focused content aimed at attracting new fans with something more complex that longtime fans can get their teeth into.