Melissa Harvey
16 May 2023
4 min
Beyond ChatGPT: Why Hootsuite's AI actually works for creatives 
Generative AI programmes like ChatGPT and MidJourney are hot topics in the industry conversation, but marketers' general consensus is yet to be decided. Will AI replace our jobs? Is AI dangerous or an innovation? And should we credit AI for our work?
Now social media management platform Hootsuite is in open beta with a programme of its own, OwlyWriter AI. The USP: unlike most other generative AI, OwlyWriter is tailor-made for creatives.
Billy Jones, its head of global brand media, joined the Social Minds podcast to tell us more.
The MidJourney so far
Interest in generative AI took off last year, as text-to-image generators like MidJourney and OpenAI's Dall-E 2 entered their testing phases and later launched to the public. When Dall-E 2 became free for public use, 1.5 million users were already creating over 2 million images per day. OpenAI also released ChatGPT, a text-based generative AI tool, in November 2022.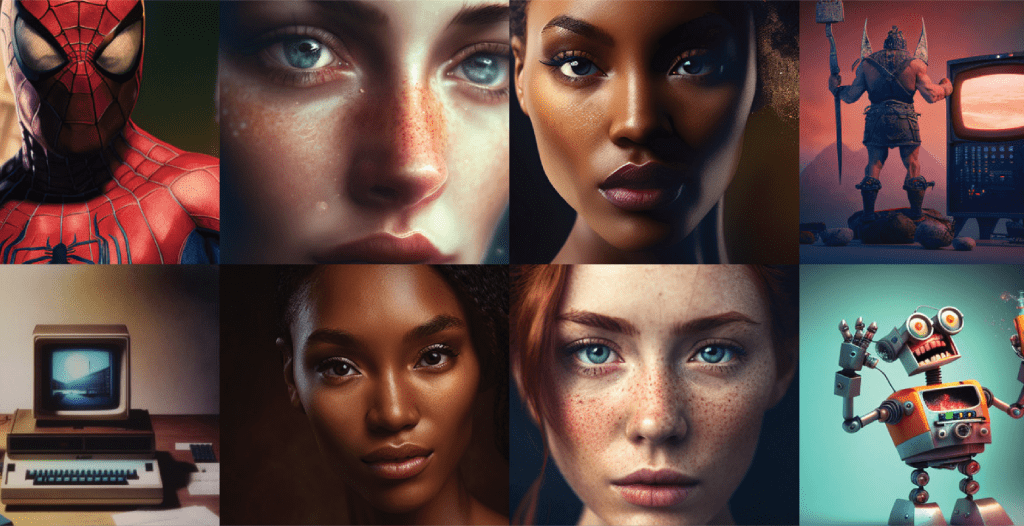 If generative AI wasn't on Big Tech's radar before, it certainly was now. ChatGPT got so popular that both Google and Meta swiftly announced they were developing their own versions, Bard and LLaMA respectively, in February 2023.
Now, almost every major social platform wants a piece of the AI pie. Facebook is testing generative AI-based Stories, Instagram is working on AI stickers, TikTok's avatar generator has been spotted by Matt Navarra, and Twitter is reportedly building a chatbot fueled by the platform's own data. And Snapchat partnered with OpenAI on its My AI chatbot, released in February this year.
Filling in the blank (page)
Hootsuite's OwlyWriter AI has a real use case for marketers because, as Billy explains, it was built specifically to solve the problems of its customers.
"As creatives, the toughest thing is staring at that blank page. Based on our surveys, 77% of Hootsuite users said their most time-consuming task was coming up with new content ideas. That same task was also the thing they found most challenging."
"While AI won't crack your next big creative idea, it will give you marketing tactics, email copy and messaging to support it."
At the same time, Hootsuite identified a problem with most AI: it's simply too broad. Essentially, it's a prompt to ask anything, and a blank text field in which to do so. Considering the capability of these models, cracking the perfect prompt can feel overwhelming.
OwlyWriter AI is a product that attempts to fill the gap in the market with a chatbot that generates exactly what you need without the back-and-forth. It's specific to the demands of social media managers and creatives, with the ability to generate captions for any platform in a specific TOV. It can also write posts for you based on a pre-generated list of topics and repurpose top-performing content without duplication.
It's a useful addition to even the most well-resourced of businesses, but its benefits are more evident for smaller teams short on time, budget, or people.
Will it replace creatives altogether? Billy doesn't think so. "The human brain can create things that have never existed before," says Billy. "AI can't – it can only give you information based on what already exists. So while it won't crack your next big creative idea, it will give you marketing tactics, email copy and messaging to support it."
Teething problems
But it's not all plain sailing. Generative AI is still in its early stages of development, and right now tech companies are trying to fix kinks like data breaches and inbuilt biases.
And it seems platforms haven't yet achieved the perfect blend of generative AI and UI. Snapchat faced criticism recently for the "invasive" placement of My AI in users' inboxes.
But the biggest issue in AI discourse concerns its ethical implications. Creators and artists are demanding to be compensated for instances where AI generates a product that leans heavily on their existing work without consent, namely illustration.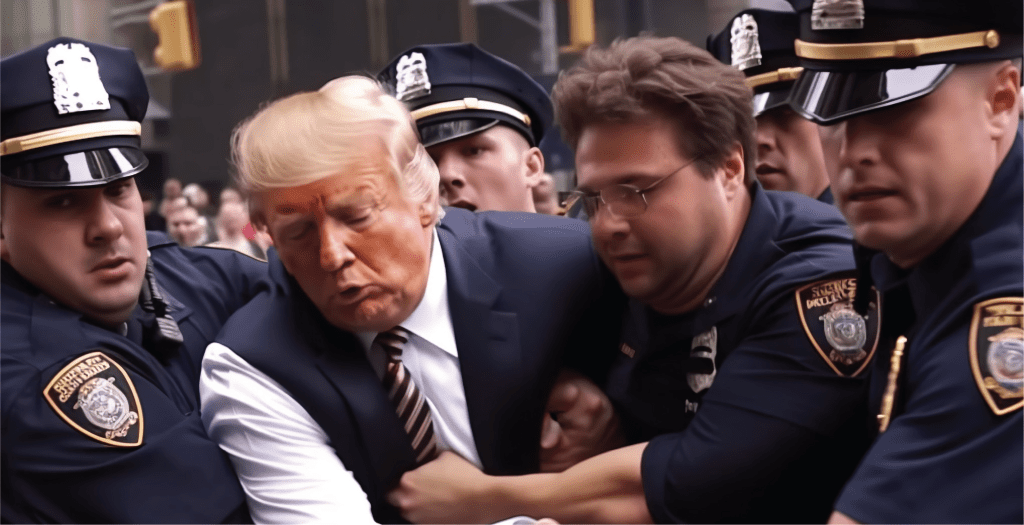 Bear in mind also that as creatives' dependence on AI increases, so too does the risk of brands all sounding (and looking) the same.
This seems to place AI at odds with best practice, but it's all about how you use it. "Eventually we'll see legislation put in place to ban deepfakes – which are an existential problem," Billy explains. "As far as being distinctive, it's all about the prompts. Create a baseline, tweak it and make it your own."
​​"In five to 10 years the people who understand how to blend AI with creativity will be one step ahead."
It's hard not to agree with Billy – that no matter how you feel about it, AI is "the tool that will define the next generation of workers".
The best thing brands can do right now is embrace it. "In five to 10 years the people who understand how to blend AI with creativity will be one step ahead."
Hootsuite's tips to help brands get ahead in the AI space:
Experiment. AI is like any good brief – the better your input, the better the output.
It's not just ChatGPT and MidJourney making waves. There's an AI programme for almost any creative application: Descript for audio/video, Beautiful.ai for decks and BrandMark for logos.
Right now AI works best when it's used as a supplement rather than a replacement for work. A copy-paste approach risks losing your brand's unique TOV.
AI isn't Google – if you're using it for research, don't publish anything you're not sure of without fact checking first.
Lean into the trend with content based on prompts like "asking AI to create my next _". It's versatile, with use cases for recipes, drinks, makeup looks, scripts…whatever you choose, tailor it to your brand.