Melissa Harvey
30 October 2023
5 min
How community recommendations are turning Redditors into brand loyalists
"Community" is a borderline marketing buzzword these days, but there's no better description for a platform like Reddit. It's literally built on communities – whether that's your interests, your need to discuss the latest Love Island episode or your questions about whether the chicken you've had in the fridge for a week is safe to eat.
Every day, passionate and informative conversations take place on Reddit across a network of over 100,000 active communities. These discussions aren't just idle chatter. They lead to tangible action, particularly when it comes to making a purchase.
On the latest episode of the SocialMinds podcast, head of international marketing Yvonne Quinn explains how Reddit's peer-to-peer recommendations are gold dust for brands, driving not only discoverability, but brand loyalty.
Reddit recommends
Social platforms like to think they're unique, but Reddit's user mindset really is unlike that of its competitors. The point of Reddit isn't to share curated moments or see what friends and family are up to. Instead, people come to Reddit to deep-dive into discussions and solve whatever problem they might have through its diverse forums, AKA subreddits.
Reddit's recent report, How Community Recommendations Drive Collective Influence, says on average two people ask for a recommendation every second, each yielding around 19 responses. That's a lot more opportunities for someone to recommend your product than, say, on Instagram or X.
Yvonne explains that peer-to-peer recommendations on Reddit are so valuable because they come from trusted sources. This might be an expert or top commenter in a particular subreddit about pet care, or a fellow Redditor who's been there, done that, bought the T-shirt, and recommended the product that helped.
Brand evangelists
Sceptics might argue that reviews make it just as easy for consumers to be talked out of buying a product as much as they could be talked into hitting "Add to Basket". But Yvonne says brands should think differently.
"If I do my research and base my purchases on recommendations, I'm more likely to become a brand evangelist. Impulse buys are all well and good, but Reddit offers brands repeat customers, brand loyalty and product discovery," says Yvonne.
"Consumers are moving away from traditional influence and towards peer-to-peer recommendations. People are seeking validation in their purchase decisions, because in this economic climate, every penny counts."
And as she points out, people come to Reddit to make up their mind – but they stay to help others do the same. Recommendations are cyclical, with those who've received good ones keen to pass on their wisdom to others. Plus, Reddit content has a much longer life cycle. An influencer recommendation on Instagram Stories lasts a day, but subreddits can be visible – and searchable – for years to come.
Interests and influencers
Recommendations from Redditors are followed more often than those from influencers, celebrity endorsements, or TV ads. According to Yvonne, this is down to a shifting appetite for peer-to-peer recommendations amid the evolving influencer landscape – against a backdrop of global financial insecurity.
Yvonne coins the phrase "crowdsourced customer journey" to describe the way consumers are moving away from traditional influence. People are increasingly seeking validation in their purchase decisions, she says, because in this economic climate, every penny counts.
But why are people more willing to take advice from a someone on Reddit than an influencer they've followed for years? "Sometimes, when brand ambassadors or influencers are being paid to promote a product, it can leave people questioning their credibility. Don't get me wrong: they can be powerful, and they do have a place in the marketing ecosystem. But not all influencers or ambassadors are genuine in the way they show up for brands."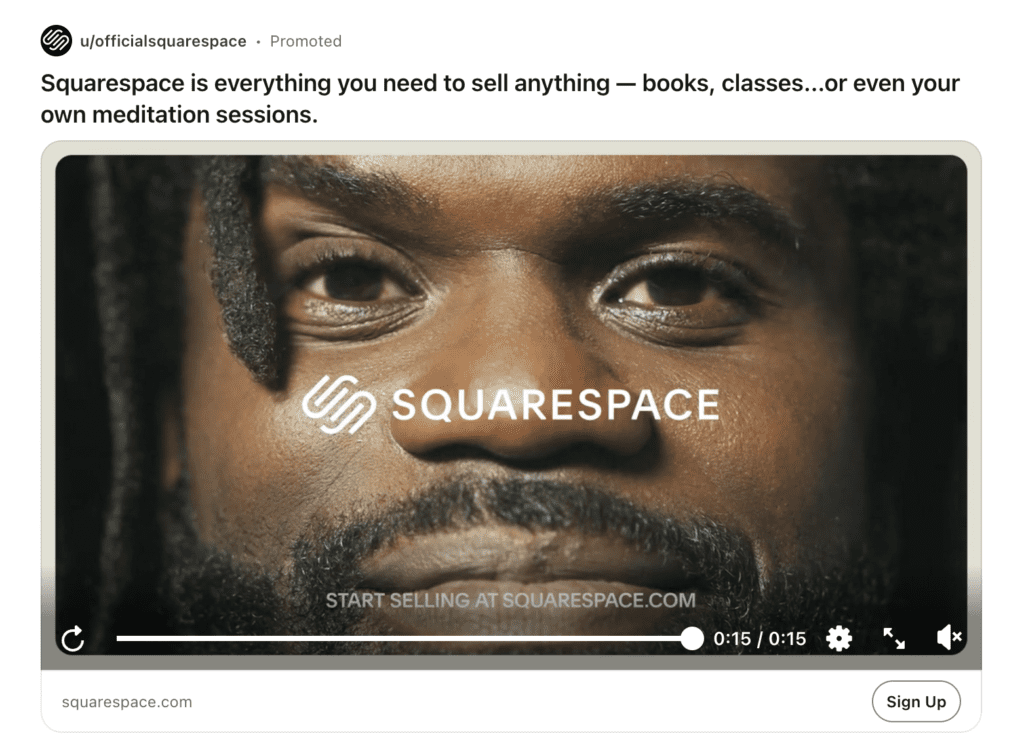 On a platform where influencers hold less currency, brands need to rethink how they show up. Don't self-promote, because it feels inauthentic – and that certainly won't fly on the platform.
Instead, get involved, listen and learn. There's a misconception that Reddit is for gaming and tech enthusiasts, but there's a subreddit for just about any vertical – from "r/SkincareAddiction" for beauty brands to "r/TravelHacks" for travel and hospitality.
Context is key
During the pandemic, people found solace in online communities as their offline communities became restricted. Three years on, we're still bonding through social over niche interests and hobbies that we discovered or rekindled, even as we maintain our real-world connections.
It's that connection through a shared passion that Yvonne argues is missing from today's advertising. We've moved on, but traditional advertising hasn't. That's where Reddit can bridge the gap.
"Demographic-based advertising makes it hard for brands to reach people in meaningful ways. On Reddit, I'm more than my demographics…if you know [about my interests] through contextual advertising, you can find me in meaningful places, and you'll be more likely to convert me."
"As a standard media buy, I am my demographics: my gender, my age and my location. But knowing that alone makes it hard for brands to reach people in meaningful ways," she explains. "On Reddit, I'm more than my demographics. I'm a coffee enthusiast, a travel junkie, and a dog owner. If you know that about me through contextual advertising, you can find me in meaningful places, and you'll be more likely to convert me."
No matter the size or scale of your activation, Reddit has a place in your marketing mix. Reddit's diverse communities mean that no matter the brand, there's ample opportunity to make a brand evangelist out of a curious user.
How you can leverage Reddit to influence purchasing decisions:
Find your community and show up. Explore relevant subreddits – chances are they will be many and varied.
Don't be afraid to be vulnerable. Users respond best to brands that show up authentically and add value to conversations that are already happening.
Beauty brands, don't sleep on Reddit. There's a vast community of beauty lovers waiting for you to tap into.
Use Reddit to target people based on their interests as opposed to solely their demographics.
Reach out to the Brave Bison Performance team to find the best ad solution for you, from a campaign launch to a brand-led Ask Me Anything.
Understand Reddit's best practices for TOV and creative. A copy-and-paste approach from other platforms won't work.