Melissa Harvey
26 October 2023
2 min
Make an impact beyond influence with our latest whitepaper
The 'Rachel' haircut. Nike Air Jordans. MTV.

Brands used to define culture. Thanks to creators, it doesn't work that way any more. And the marketing industry is failing to keep up.

With today's creator economy supporting over 207 million creators globally, brands are spoilt for choice in how they engage with their consumers. And yet, many marketers still view influencers as a bolt-on tactic rather than as part of an integrated and full-funnel growth strategy.

But we get the creator economy because we're a part of it – a creator collective designed for a modern world. And it's time to start thinking differently. Time to redefine what we mean by "creators". Time to rethink our approach to creator partnerships. And time to reframe the possibilities across platforms and media channels.

That's why we've teamed up with our colleagues at the Brave Bison Media Network to produce our latest whitepaper, Impact Beyond Influence: An Insider's Guide to the Creator Economy.

Streamline your influencer marketing strategy with insights straight from our insiders:
Amelia Wollaston, Head of Influencer, SocialChain
Nathan Aspell, Head of Content, Brave Bison Media Network
You'll find out:
The most common industry misconceptions about creators
What makes an effective creator collaboration
How to maximise creator content across platforms and media channels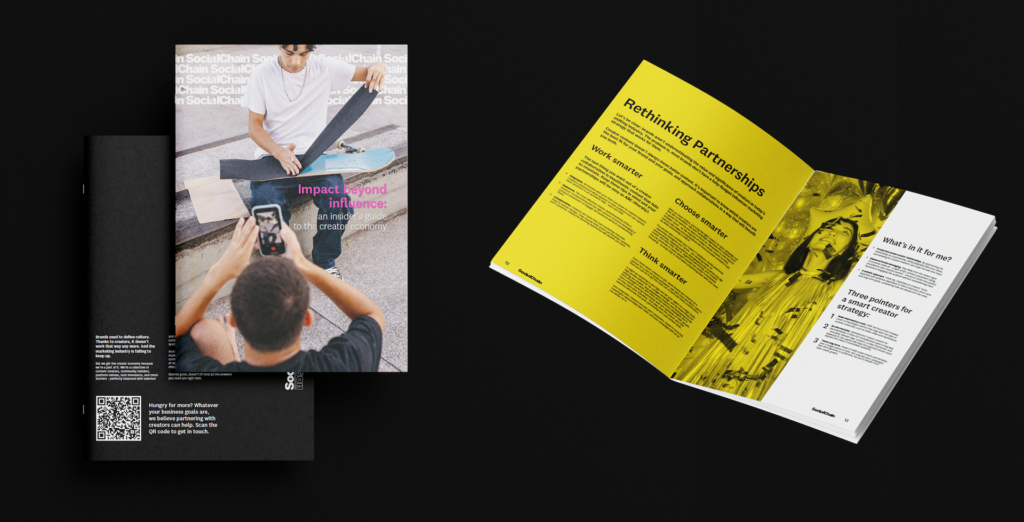 Don't miss out.
Download the whitepaper and tap into the power of the creator economy today.