Melissa Harvey
2 November 2023
2 min
Our time at Influencer Marketing Show Europe 2023
As social platforms continue to evolve, the line between content creator and consumer has become increasingly blurred—but the marketing industry is failing to keep up.
That's where our head of influencer Amelia Wollaston and Brave Bison Media Network's head of content and social media Nathan Aspell come in.
As far as speakers go, there was no one better to head down to London's Old Billingsgate Market for Influencer Marketing Show (IMS) Europe 2023. Nathan and Amelia shared some serious insights about the creator economy's shifting landscape, and why it's time for brands to rethink their influencer marketing strategy.
First on the agenda: a whistle stop journey through modern influence, harking back to the days of Vine and the old-school Instagram feed (remember those questionable filters?).
Point being, what we define as an influential person or cultural moment has changed a lot in a short space of time, with a flourishing creator economy encompassing a wide range of people beyond the typical influencer. And as a result, brands need to think differently.
"My takeaway? Use choose the right creator aligned with your brand values," says Nathan. "Allow them to use their tone of voice and delivery style to organically weave in the brand or product that they're promoting. Audiences are savvy, and they know when they're being advertised to. So if the content feels jarring compared to what the creator normally produces, you've lost them."
"The Influencer Marketing Show was a fantastic day filled with meaningful connections, some awesome insights, and is a reminder that in this young and ever changing industry, connecting with our peers is absolutely crucial," adds Amelia. "It's through these connections that we not only stay in the loop with the newest trends and strategies but also make friends with brands and creators opening the door to exciting opportunities and some social-first collaborations."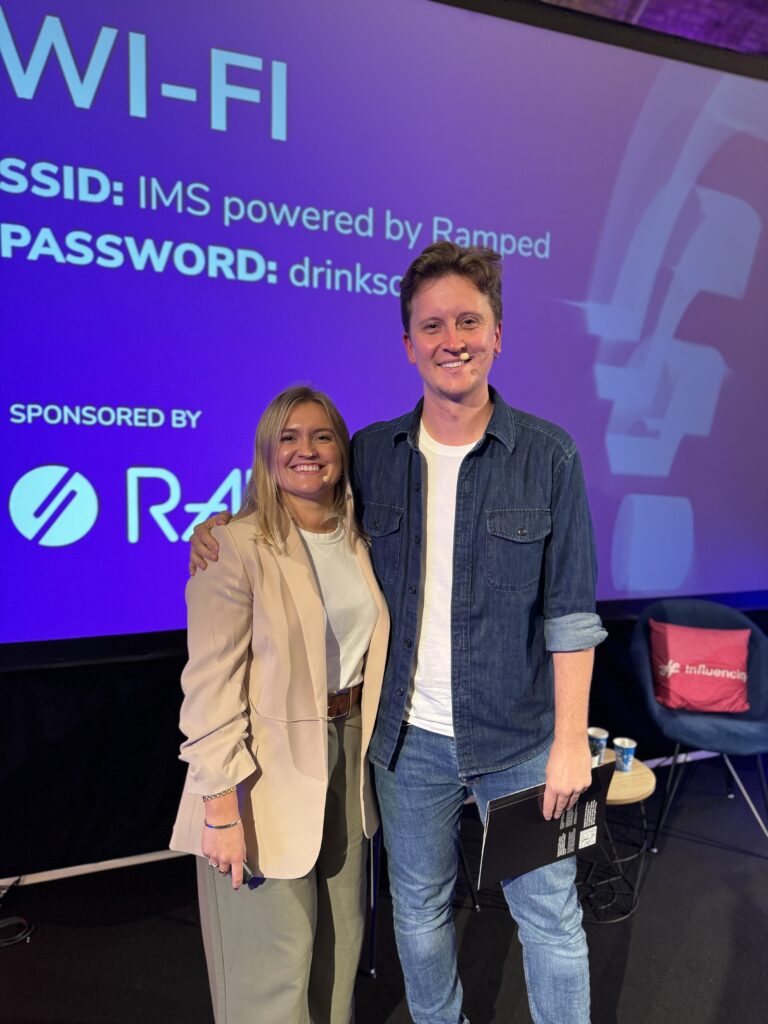 And it would be remiss of us to send curious listeners on their way without a parting gift – so we put all of the good stuff from our IMS keynote into our latest whitepaper, Impact Beyond Influence: An Insider's Guide to the Creator Economy, which made its print debut on the day.
Interested? Our whitepaper is also available as a digital download, which you can get your hands on by filling in the form below.
Don't miss out.
Download the whitepaper and tap into the power of the creator economy today.