Our solution
Music on TikTok is TikTok's official music division, handling all things music on/off platform. From managing relationships with artists and labels alike to building tools for artists to grow a fanbase on TikTok, this division ensures that artists have an opportunity to showcase their music to a massive audience. As a result, the channel is forever at the forefront of up-and-coming artists, no matter who or where they are in the world. And our work on TikTok and Instagram had to demonstrate this.
We needed to support artists experiencing viral success on the app, and continue supporting them on their new releases, as well as congratulating artists for reaching milestones on TikTok with their music.
So we launched seven unique campaigns to connect with communities beyond our always-on content strategy:
Year on TikTok, a year-end review of trending music across the app.
Rompiendo, a monthly recurring series celebrating rompiendo (breakout) Latin artists.
#RNBVibes, an annual celebration of R&B music and artists taking place in November.
Video First Look, a recurring series where artists can preview new music videos to their fans on TikTok.
Pride Month, a campaign that highlighted LGBTQ+ artists throughout June.
Hashtag Campaigns, weekly and monthly global priority hashtags for TikTok focused on music initiatives.
Black Music Month, a month-long campaign celebrating Black music and artists throughout June.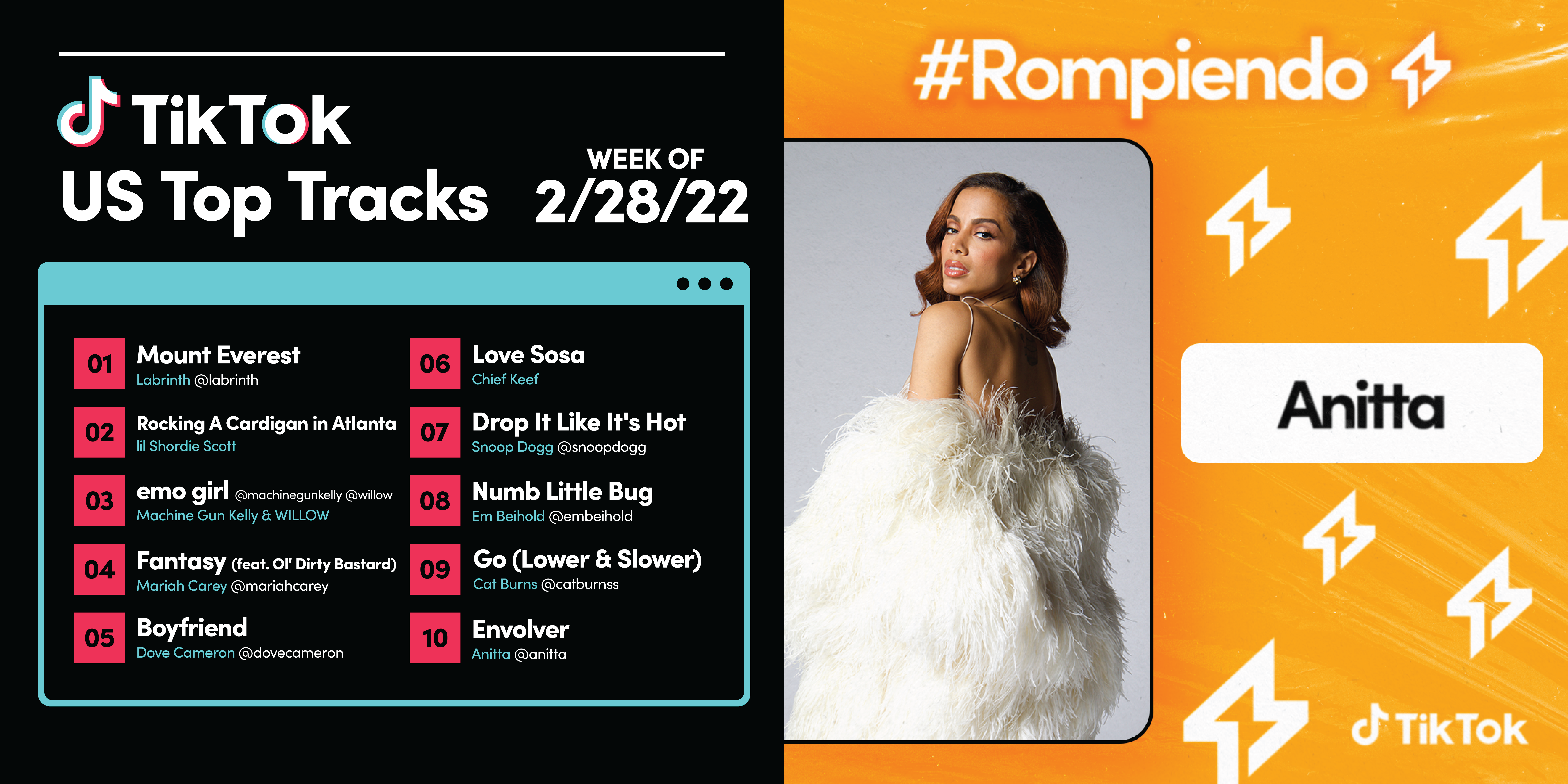 We also diversified our always-on editorial calendar and shared a range of content series focused on engaging our audience:
New Release Highlights, a weekly series highlighting the latest releases from artists selected by TikTok.
Red Carpet Interviews, the TikTok music team interviewing artists and celebrities at various red carpet events, award shows, and festivals.
Top Tracks, a weekly 10-track roundup of the top music on the app across US and a monthly list for Latin audiences.
Artist Spotlight, a recurring series showcasing artists who found success for their music on TikTok.
SXM Takeoff, a recurring series featuring a song that has gone viral on TikTok and is added to TikTok Radio's rotation.
Viral Sounds, a weekly series that reimagines artist audio snippets from SXM's TikTok Radio for social.
Across seven campaigns, we generated over 38M total campaign views and 595K engagements, while our original content series racked up over 111M total views and 3M total engagements across TikTok and Instagram.
We discovered that people loved getting a BTS look into an artist's lifestyle, as our red carpet interview snippets drove an increase in engagement by +242% above benchmark.
And our Latin artists got a lot of love from the community, with our Rompiendo campaign delivering an increase in views by +133% above benchmark.